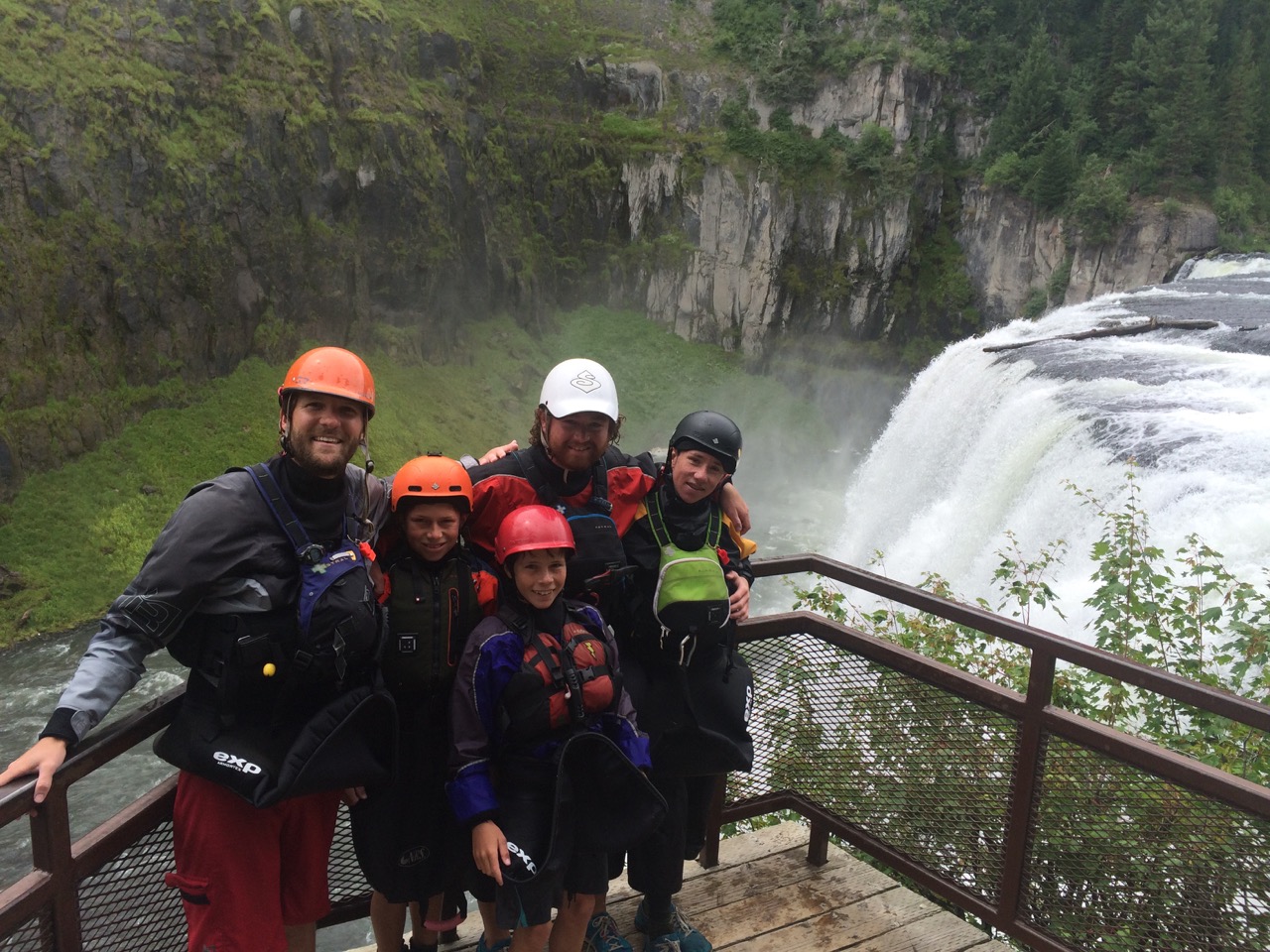 Coaches
With over 20 years of combined experience coaching for the Jackson Hole Kayak Club, these whitewater professionals know how to teach paddling in a way that focuses on fun, safety, and will keep paddlers engaged in the sport for years to come.
Rainer Kenney- Executive Director
Eric is from Toland, Connecticut, and grew up spending his summers on Lake George, where he perfected his flatwater kayaking moves. After graduating from the University of Connecticut with a degree in health sciences, Eric moved to Yellowstone where he fell in love with the West. Eric began working for the JHKC in the summer of 2013, and has been coaching every program since. Eric can be found working a variety of jobs in the valley, maintaining his zen at the yoga studio, and driving his van wherever his journey takes him.
Emily Coleman moved to Jackson in the spring of 2016 where she quickly joined up with the JHKC. She is a graduate of Green Mountain College in Vermont, where she learned how to kayak. She has enjoyed improving her kayaking and teaching skills, while providing an awesome inspiration and role model for the many young women in the JHKC. When Emily's not on the water, she can be found skiing or showing off her musical talents at a local mic night in Jackson.
Reed Hutton is a Victor, ID native and JHKC alumni. Reed began paddling with the club at age 8 and rapidly progressed to running class V rapids and representing the USA at the World Wildwater Championships in 2014. Reed is currently enrolled at Middlebury College in Vermont. We are lucky to get Reed during the summers to help coach, where he is a huge hit among the young paddlers in the club.
Stephen Ligtenberg
Stephen grew up in North Carolina, a boaters paradise, although he didn't discover the sport until attending Bowdoin College in Maine. Rainer was actually one of Stephen's first coaches, where they paddled across New England together. After getting a degree in Mathematics, Stephen fully embraced the river gypsy lifestyle, and has set out on an epic journey that has lasted the past 2 years. Stephen has paddled the Grand Canyon, rivers of the North East, South East, and South West United States, Europe, yet me makes Jackson his stop for the summer to coach for the JHKC. Stephen can be found on the river every day, where he tries hard every day to have just as much fun as the kids.